Don't waste your time designing and/or packaging a pico-amp, nano-amp, micro-amp or milli-amp input OpAmp circuit for your application. Utilize one of our self contained low input bias modules or simply use in conjunction with a basic Multimeter as an inexpensive alternative to a precision ammeter.

Current to Voltage Module Features:
4 Gain selections; Digital Control ... CTVD & CTVM series
Manual post-amp Offset and Gain adjustable ... typically < 1% of full scale output (default) ... or customer requested %.
Digital Enable / Disable Low-pass filter ( 15Hz ) ... CTVM, CTVD series.
Enable / Disable High-pass filter ( 500Hz ).
Analog Gain / Offset Control ... CTVD series
Precision (0.1%) CTVD / CTVM / CTVS Series; Voltage Output ±10V
Optional 50ohm output compatibility for ±10V .. ±200mA output (CTVD series only)
CTVM8 / CTVS8 High Speed Series; Output Voltage ±1V
Analog Control applications (CTVD series only):
1.) Multiplication, Division, Squaring
2.) Modulation or demodulation
3.) Phase detection
4.) Voltage-controlled amplifiers or attenuators or filters
Accurate within a wide temperature range
5VDC power input requirement ... < 300mA ... <1.2A for 50Ohm output models.
Call for alternative power input options; 9V, 12V, 18V, 24V, ect.
No Frequency Compensation Required
Short Circuit Protection
Call for single supply/polarity, PCB only, custom application specific or small scale product alternative options.
ECCN BIS classification: EAR99
ECCN BIS Product Description: General Purpose Precision Op-Amp Circuit.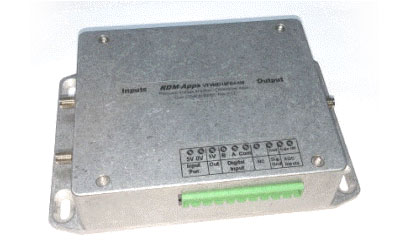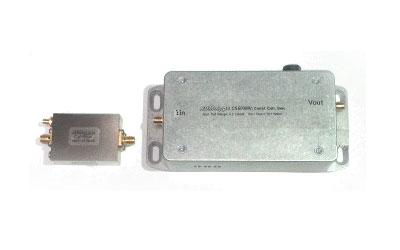 CTVM Series
(Documentation)
Mid-Size Module
4 Gain Selections
( ÷1, ÷10, ÷100, ÷1000 )


Buy Now





CTVS Series
(Documentation)
Small-Size Module
Fixed Gain


Buy Now




Desc.




Full Scale Accuracy


Output
Range


Input / Output
Impedance


Load
Impedance
Requirements
(For max. accuracy)

BW (-3dB)DC to ...
@Min. Gain
Ctvm10pfa (10pA/V, 100pA/V, 1nA/V, 10nA/V)
Ctvs10pfa ( ±10pA/V )
Specs.
0.25%
> ±10Vdc / 20Vpp

200Ω / 1KΩ

≥ 1MΩ
15KHz
Ctvm10pf (100pA/V, 1nA/V, 10nA/V, 100nA/V)
Ctvs10pf ( ±100pA/V )
Specs.
0.1%
> ±10Vdc / 20Vpp
200Ω / 1KΩ
≥ 1MΩ
30KHz
Ctvm09nf (1nA/V, 10nA/V, 100nA/V, 1uA/V)
Ctvs09nf ( ±1nA/V )
Specs.
0.1%
> ±10Vdc / 20Vpp
200Ω / 1KΩ
≥ 1MΩ
30KHz
Ctvm08nf (10nA/V, 100nA/V, 1uA/V 10uA/V)
Ctvs08nf ( ±10nA/V )
Specs.
0.1%
> ±10Vdc / 20Vpp
200Ω / 1KΩ
≥ 1MΩ
30KHz
Ctvm07nf (100nA/V, 1uA/V, 10uA/V 100uA/V)
Ctvs07nf ( ±100nA/V )
Specs.
0.1%
> ±10Vdc / 20Vpp
200Ω / 1KΩ
≥ 1MΩ
30KHz
Ctvm07nf8 (100nA/V, 1uA/V, 10uA/V, 100uA/V)
Ctvs07nf8 ( ±100nA/V )
Specs.
0.5%
> ±10Vdc / 20Vpp
200Ω / 50Ω
50Ω
1MHz
Ctvm07nf81 (100nA/0.1V, 1uA/0.1V, 10uA/0.1V, 100uA/0.1V)
Ctvs07nf81 ( ±100nA/0.1V )
Specs.
0.5%
±1.4Vdc / ±2.8Vpp / ±1.0Vrms
200Ω / 50Ω
50Ω
10MHz
Ctvm06uf (1uA/V, 10uA/V, 100uA/V, 1mA/V)
Ctvs06uf ( ±1uA/V )
Specs.
0.1%
> ±10Vdc / 20Vpp
200Ω / 1KΩ
≥ 1MΩ
300KHz
Ctvm06nf8 (1uA/V, 10uA/V, 100uA/V, 1mA/V)
Ctvs06uf8 ( ±1uA/V )
Specs.
0.5%
> ±10Vdc / 20Vpp
200Ω / 50Ω
50Ω
5MHz
Ctvm06nf81 (1uA/0.1V, 10uA/0.1V, 100uA/0.1V, 1mA/0.1V)
Ctvs06uf81 ( ±1uA/0.1V )
Specs.
0.5%
±1.4Vdc / ±2.8Vpp / ±1.0Vrms
200Ω / 50Ω
50Ω
10MHz
Ctvs05uf ( ±10uA/V )
Specs.
0.1%
> ±10Vdc / 20Vpp
200Ω / 1KΩ
≥ 1MΩ
50KHz
Ctvs05mf81 ( ±10uA/0.1V )
Specs.
0.5%
±1.4Vdc / ±2.8Vpp / ±1.0Vrms
500Ω / 50Ω
50Ω
50MHz
Ctvs04uf ( ±100uA/V )
0.1%
> ±10Vdc / 20Vpp
200Ω /1KΩ
≥ 1MΩ
150KHz
Ctvs04mf81 ( ±100uA/0.1V )
Specs.
0.5%
±1.4Vdc / ±2.8Vpp / ±1.0Vrms
50Ω / 50Ω
50Ω
300MHz
Ctvs03mf ( ±1mA/V )
0.1%
> ±10Vdc / 20Vpp
200Ω / 1KΩ
≥ 1MΩ
300KHz
Ctvs03mf81 ( ±1mA/0.1V )
Specs.
0.5%
±1.4Vdc / ±2.8Vpp / ±1.0Vrms
5Ω / 50Ω
50Ω
300MHz
Ctvs02mf ( ±10mA/V )
0.1%
> ±10Vdc / 20Vpp
200Ω / 1KΩ
≥ 1MΩ
1MHz
Ctvs02mf81 ( ±10mA/0.1V )
Specs.
0.5%
±1.4Vdc / ±2.8Vpp / ±1.0Vrms
0.5Ω / 50Ω
50Ω
300MHz
Ctvs01mf ( ±100mA/V )
0.1%
> ±10Vdc / 20Vpp
200Ω / 1KΩ
≥ 1MΩ
1MHz
Ctvs01mf81 (±100mA/0.1V )
Specs.
0.5%
±1.4Vdc / ±2.8Vpp / ±1.0Vrms
0.005Ω / 50Ω
50Ω
300MHz
Application Notes:
CTVM - Photovoltaic and Photoconductive PhotoDiode current amplfier modes of operation.
CTVM - Low Current Ratiometric Measurements
CTVM - Ion Chamber Application
CTVM - Beam Energy Ratiometric Measurement Procedure. Applications: Gen. Purpose Radiation & Light field analysis,
Dosimetry, Radiation Oncology, Radiology, Diode Detector, Ion Chamber and Xray, Photon, Electron, Neutron, Gamma Radiation
Rev.10.9 02-2019